Eagle Scout Advancement - Getting Started
You are now a Life Scout, one step away from Scouting's highest award - Eagle Scout!
You are ready to climb the last trail to join the "select few" who have reached the top of Scouting's advancement ladder. This Honor requires demonstrating leadership and service.
---
Life to Eagle - From the beginning
In order to advance to the rank of Eagle, a Life Scout must complete all seven requirements of the Eagle rank as outlined in the Scout Handbook:
Be active in your unit;
Show Scout spirit;
Complete 21 merit badges;
Hold a position of responsibility in your unit for at least 6 months;
Plan, develop, and provide leadership to others in a service project;
Participate in a Scoutmaster conference; and
Pass the Board of Review.
The last two requirements are completed after the first five are done.
Following these steps and the completion of the other requirements, a Scout will complete a Board of Review, then they are entitled to recognition for their efforts in a Court of Honor hosted by the unit.
---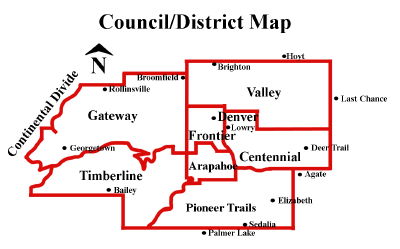 ---
If you have questions regarding BSA Advancement policies, please contact Andre Pauka, Council Advancement Committee Chairman or Kathy Craig, Council Advancement Committee Staff Advisor.